Discover more from 1100 Pennsylvania
"The undisputed expert on the D.C. Trump Hotel" – David Fahrenthold of the Washington Post
Over 3,000 subscribers
25 unimpeachable examples of Trump profiting from his hotel
Foreign governments, Trump administration, GOP lawmakers, industry all have called on the Trump Hotel D.C. since its owner became president
Launched on Dec. 10, 2018, today's issue is 1100 Pennsylvania's 200th. To celebrate, we've recapped the top stories (broken by this newsletter and other outlets) that show how President Donald Trump has profited from his D.C. hotel via foreign governments and political leaders, his own administration, GOP lawmakers, businesses, and other sources that present conflicts of interest with his day job.
For the uninitiated: President Trump owns 76.725 percent of the hotel via a revocable trust that is not blind. In 2017 and 2018, Trump reported taking in more than $81 million just from the Trump Hotel D.C.
Foreign government officials and political leaders
The Trump administration
Republican members of Congress
Businesses and associations
Others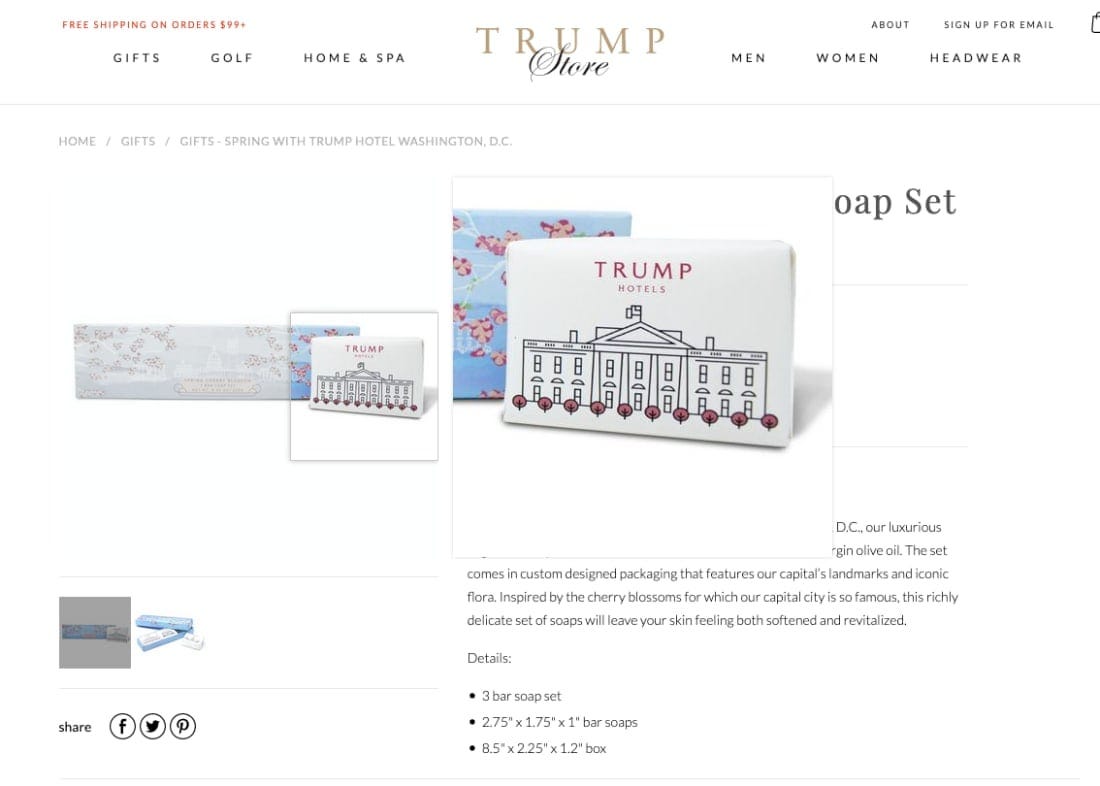 ---
Support this reporting
Paid and unpaid subscribers received this issue. If you are a paid one, thank you for supporting 200 issues! If you only receive the free editions, please become a paid subscriber to stay informed and support reporting read by Congressional investigators, other journalists, government watchdogs, and voters.
1100 Pennsylvania is making a difference. This month, for example, MSNBC, The New Yorker, The New York Times, and The Washington Post have cited 1100 Pennsylvania, sharing its reporting on how Trump is profiting from his presidency with a mass audience.
Paid subscriptions from people like you are the newsletter's sole source of income.
---
Notable sightings
A glimpse of the foreign officials, government employees, politicians, lobbyists, and the like who patronize or appear at Trump businesses. Most people shown here have reasons to want to influence the Trump administration, rely on its good graces for their livelihoods, or should be providing oversight. Additionally, high-profile guests serve as draws for paying customers.
Trump defenders Rep. Matt Gaetz (R–FL) and Fox Business's Lou Dobbs were at the president's D.C. hotel yesterday, with Gaetz plugging the head of the executive branch's business.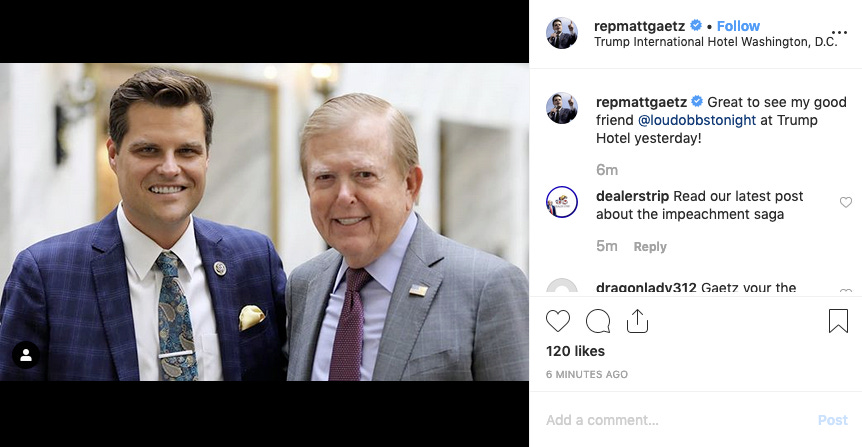 Conservative foundation Judicial Watch held an event at the president's D.C. hotel during which speaker Sara Carter discussed pressuring the federal government.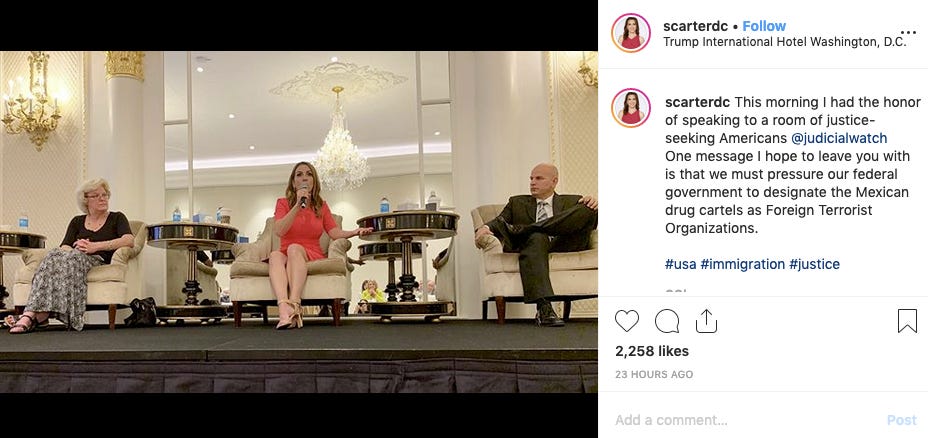 Rudy posed with the president of pro-gun Second Amendment Institute, Tyler Yzaguirre.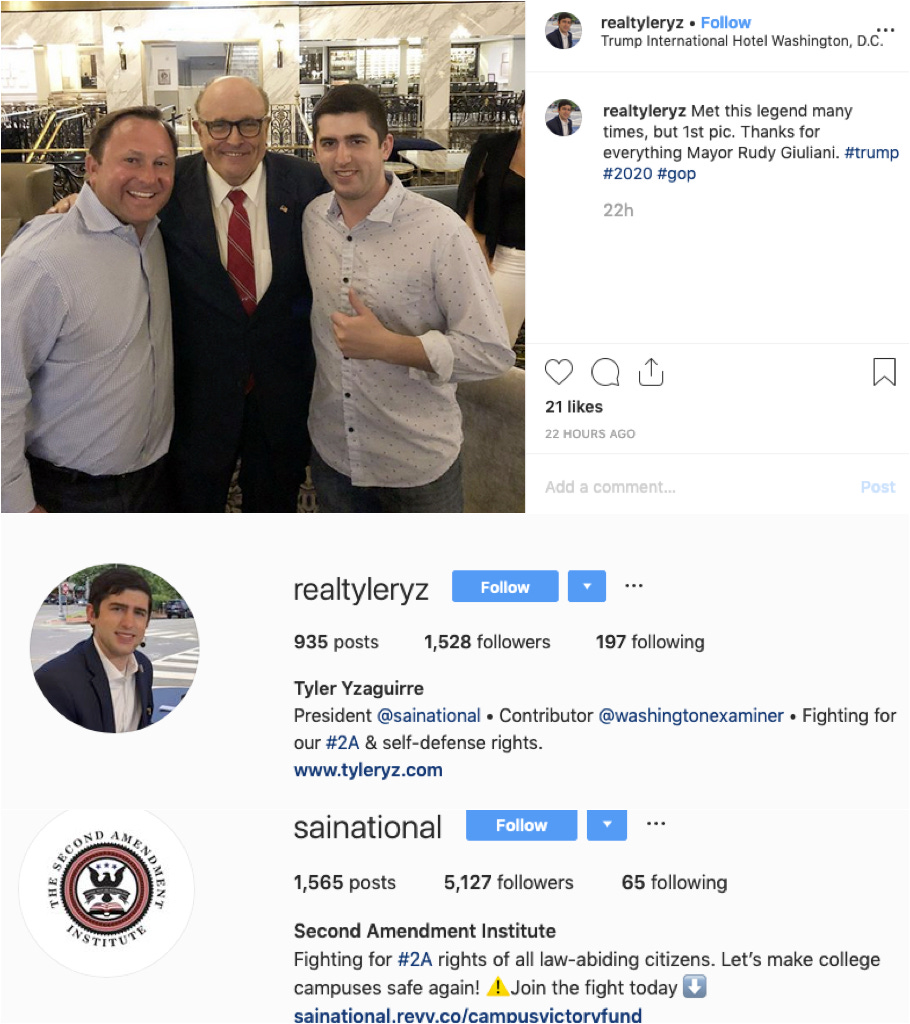 Talk-radio hosts appear to have held an event at the Trump Hotel DC…
"Thank you for the incredible dinner this evening, Mister President!" wrote Jeffrey Katz of Richmond talk radio WRVA.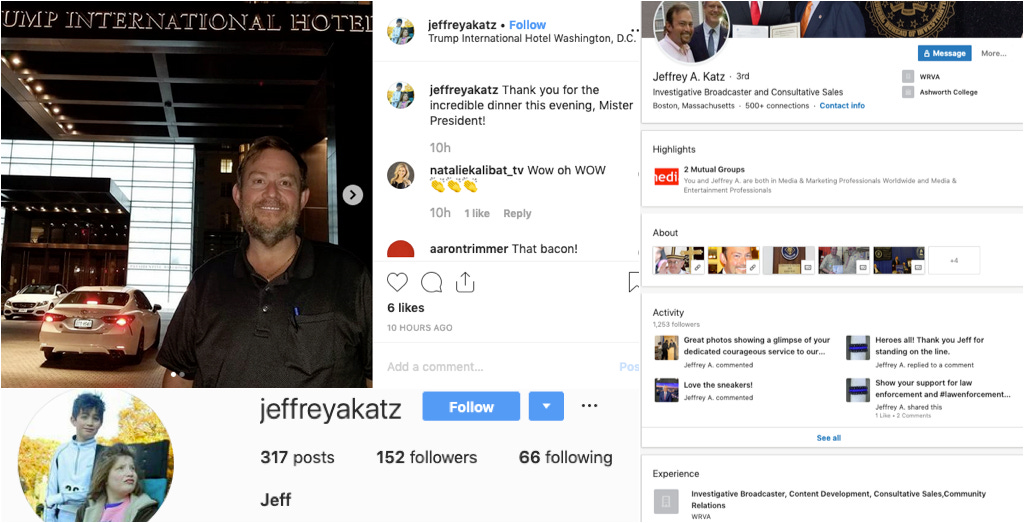 Idaho's KIDO talk radio host Kevin Miller gave a thumbs up.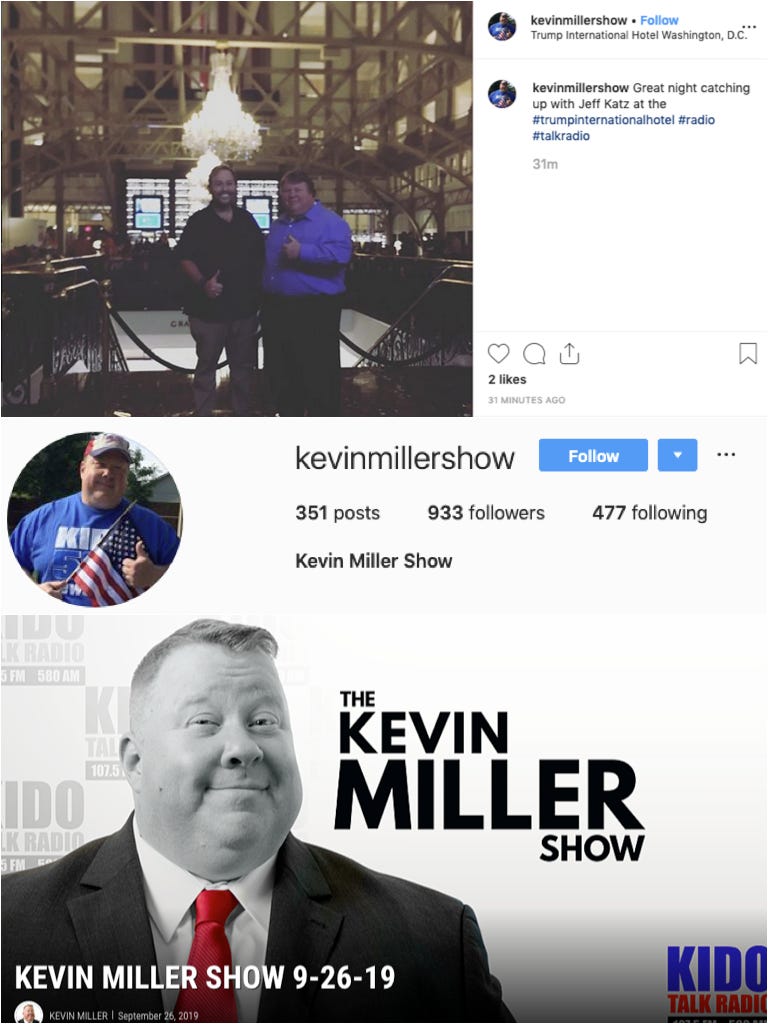 Lubbock, Texas's KFYO talk radio host Chad Hasty dined on a great steak at Trump's place.
Charlie James of Charleston, S.C.'s WTMA confused high tea with afternoon tea.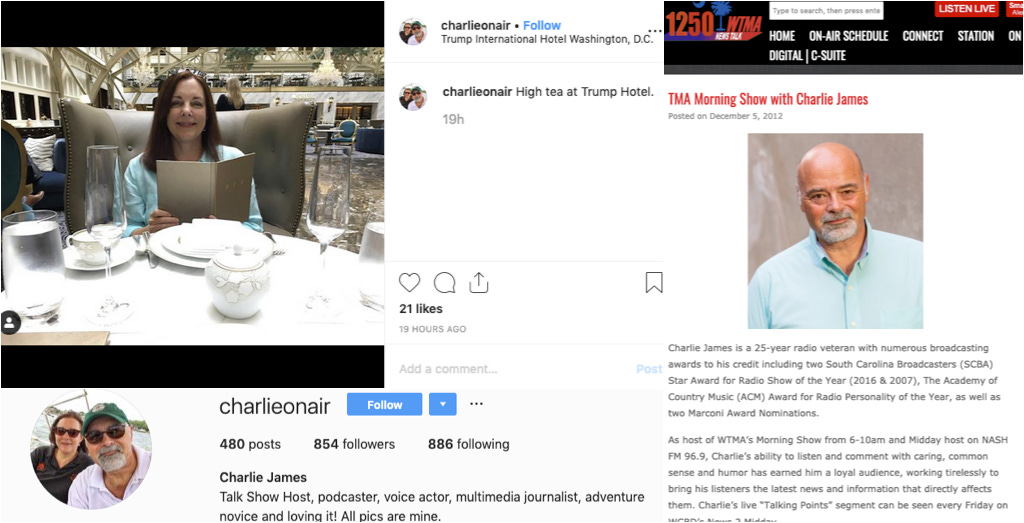 ---
Other Trump Organization news
---
Fact sheets
Each issue of 1100 Pennsylvania reports on new updates in the House investigations, lawsuits, and health inspections regarding the Trump Hotel D.C. For a rundown of the earlier developments in each one, as well as reference sheets for some of 1100 Pennsylvania's previous reporting, please see these paid-subscriber-only fact sheets.
---
Thanks for reading! If you like what you've read, tell someone. If you've been forwarded this newsletter, subscribe at 1100pennsylvania.substack.com. Questions? Read our FAQ. Tips or feedback? Contact Zach Everson at 1100Pennsylvania@protonmail.com (it'll be encrypted if you also use a ProtonMail account, which is free) or via Signal (secure), SMS, or mobile at 202.804.2744.