Discover more from 1100 Pennsylvania
"The undisputed expert on the D.C. Trump Hotel" – David Fahrenthold of the Washington Post
Over 3,000 subscribers
McCarthy found Trump's hotels competitive only after Trump's election
House Minority Leader's spending at Trump's properties increased 32,000 percent after Nov. 8, 2016
On Tuesday, when asked if the U.S. government should be spending money at President Trump's businesses, House Minority Leader Kevin McCarthy (R–CA) defended the practice:
The president's resorts are hotels that he owns. If people are traveling, it's just like any other hotel. I know people will look at it. I don't know that that's different than anything else.

Is it different than if I go and stay or eat at a Marriott here or eat at the Trump? The president isn't asking me to. He's competing in a private enterprise. It's nothing, something that he controls in that process.
So let's see how Trump has performed competing for McCarthy's business in that private enterprise.
During McCarthy's 10 years in Congress before Trump won the 2016 election, McCarthy's campaign, leadership PAC, and joint fundraising committees reported spending $743.93 at Trump's businesses, per the FEC. So, based on McCarthy's comments Tuesday, before Nov. 8, 2016, Trump Hotels were not good.

Since Trump was elected president, however, McCarthy's campaign, leadership PAC, and joint fundraising committees have spent a combined $245,884.44 at Trump properties—an increase of almost 33,000 percent. So, based on McCarthy's comments Tuesday, after Nov. 8, 2016, Trump Hotels (and Trump's golf courses and Trump's restaurants) became very good.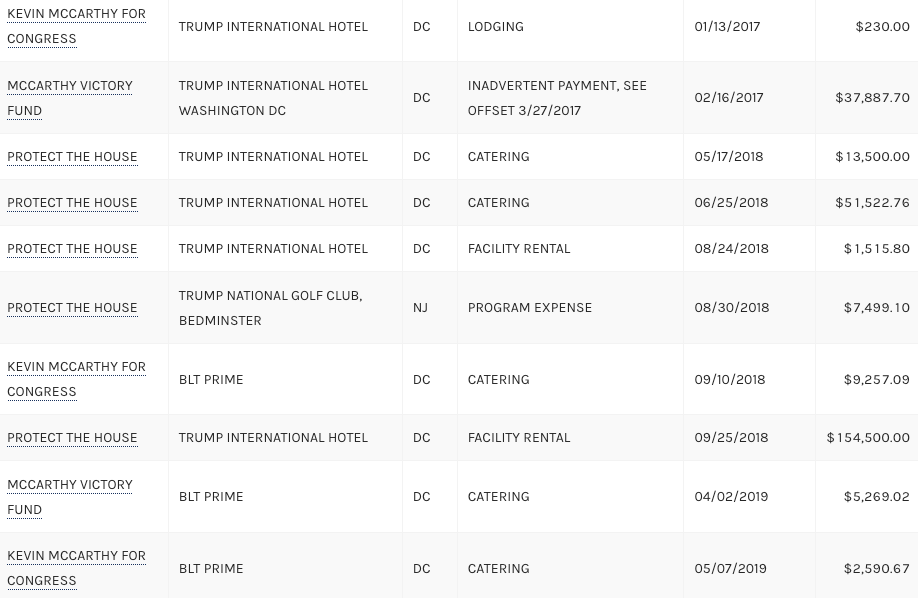 [UPDATE Feb 8, 2020, 5:45 p.m. Yes, the Trump Hotel D.C. did not open until a few weeks before Trump's election. McCarthy, however, is a prolific fundraiser, regularly crisscrossing the country. So there was ample opportunity for his campaign apparatus to spend spend money at other Trump businesses. With the exceotion of one $743.93 charge, it did not do so.]
For all you visual learners, here's Kevin McCarthy's pre- and post-2016 election spending at Trump properties (your correspondent fiddled with the scale for quite some time in hopes of getting McCarthy's before-Trump's-election spending to be visible, but alas).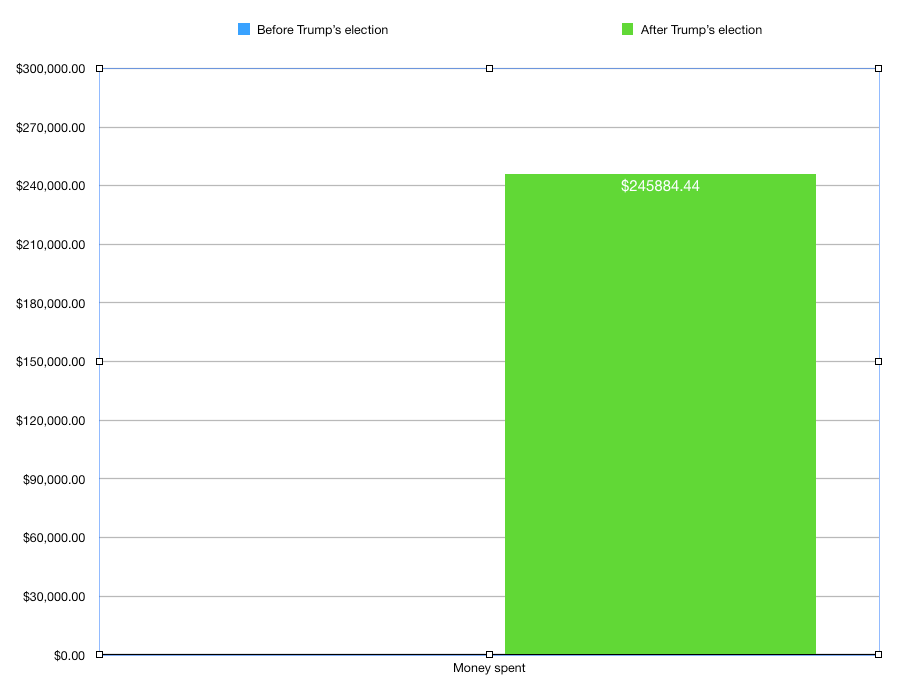 Also, please keep in mind that the pre-Trump $743.93 was spent over a 10-year period, while the $245,884.44 was disbursed in less than three years.
For this analysis, 1100 Pennsylvania reviewed FEC data submitted by
McCarthy's campaign, Kevin McCarthy for Congress

McCarthy's personal leadership PAC, Majority Committee PAC—MC PAC

nine joint fundraising committees associated with McCarthy that 1100 Pennsylvania was able to find via searches on the FEC website, OpenSecrets.org, and Google (McCarthy Victory Fund, Protect the House, Take Back the House 2020, McCarthy–Westmorland Joint Committee, Ryan–McCarthy Victory, California Victory 2018, the Four Amigos Joint Committee, Californians for a House Majority, Young Guns Majority Victory Fund)
If you know of a McCarthy fundraising vehicle not included in this analysis, please let 1100 Pennsylvania know: 1100Pennsylvania@protonmail.com (it'll be encrypted if you also use a ProtonMail account, which is free) or via Signal (secure), SMS, or mobile at 202.804.2744.
---
Transportation committee pushed GSA for more details on hotel lease
On Tuesday, Transportation committee Chair Peter DeFazio (D–OR) and Economic Development, Public Buildings, and Emergency Management subcommittee Chair Dina Titus (D–NV) asked General Services Administrator Emily Murphy "to comply with their records requests, pointing out that the Trump Old Post Office, LLC's suggestion that the committee's request lacks legislative purpose is simply not valid."
From the press release:
In their letter to Administrator Murphy, Chairs DeFazio and Titus wrote: "The House Committee on Transportation and Infrastructure has a clear oversight duty to examine the management of your agency, its programs, projects and leases. We can see no legitimate rationale for any claim that the Old Post Office lease should fall into a special category and be excluded from appropriate Congressional oversight and review." The Members continued: "We expect that GSA will fulfill its obligation to the U.S. Congress, our Committee and the public by providing the tota­lity of the information we have sought."

Chairs DeFazio and Titus also questioned why GSA was taking legal guidance from the Trump Old Post Office, LLC's attorney, who has attempted to misconstrue Congress' oversight authority and thwart the Committee's investigation into Constitutional Clauses and apparent conflicts of interest.
Read the lawmakers' letter on the committees website.
---
Notable sightings
A glimpse of the foreign officials, government employees, politicians, lobbyists, and the like who patronize or appear at Trump businesses. Most people shown here have reasons to want to influence the Trump administration, rely on its good graces for their livelihoods, or should be providing oversight. Additionally, high-profile guests serve as draws for paying customers.
The public relations manager for TV booking firm Young Voices, Stephen Kent, "Decided to drop into Trump Hotel and boy did I pick a good night. It was apparently 'second Tuesday' where campaign, administration and grassroots leaders all on a mailing list get together and take over the bar. It was something. A few senators, a governor or two, Trump's campaign manager and a few advisors."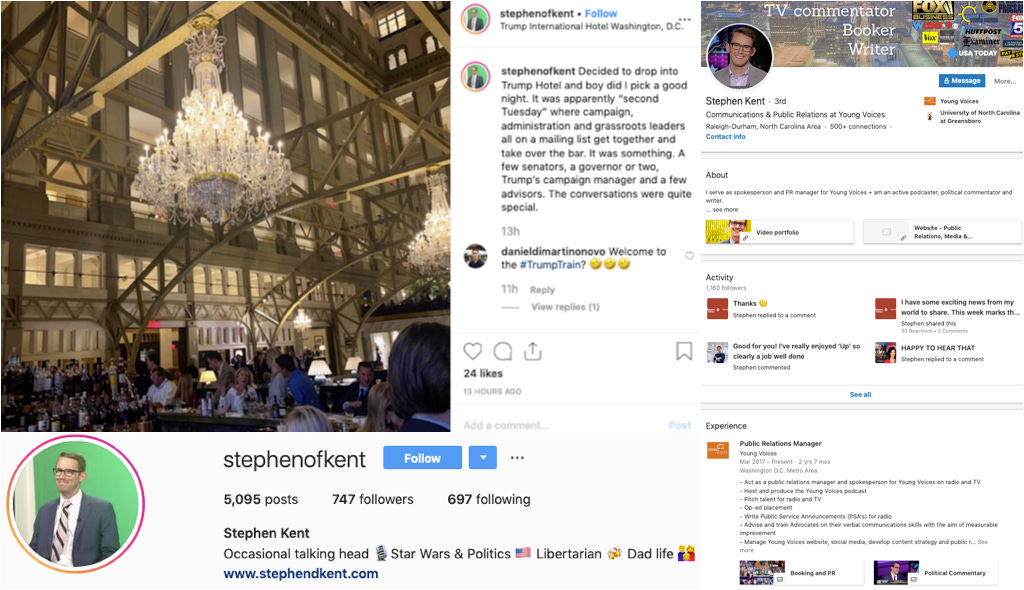 Rep. Dan Crenshaw (R–TX) returned to the D.C. hotel owned by the head of the executive branch.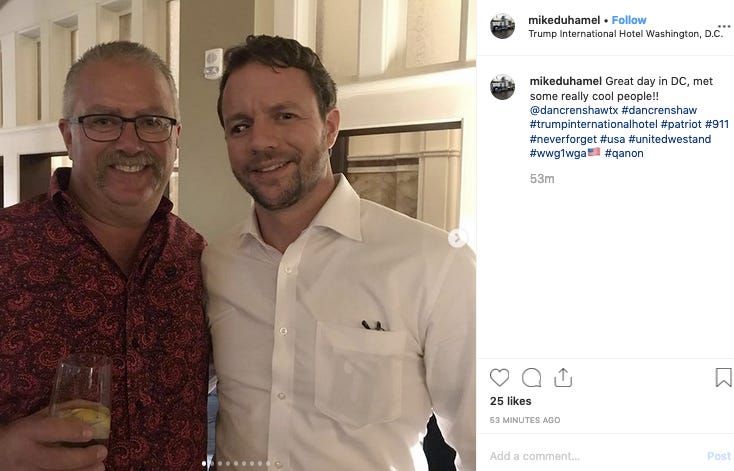 The associate general counsel and managing director at Bank of America, Lani Quarmby, relaxed over tea.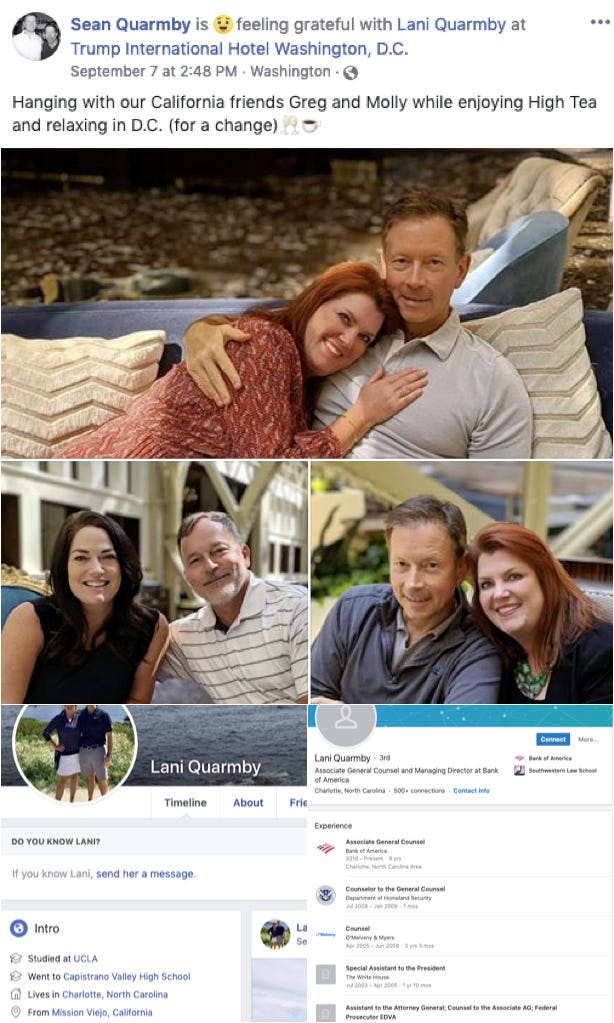 Ximena Barreto, a former Trump political appointee in the Department of Health and Human Services who resigned after CNN and Media Matters reported she'd "spread conspiracies and made anti-Muslim comments," posed in the hotel's lobby with Nick Loeb, an actor in the movie "Roe v. Wade."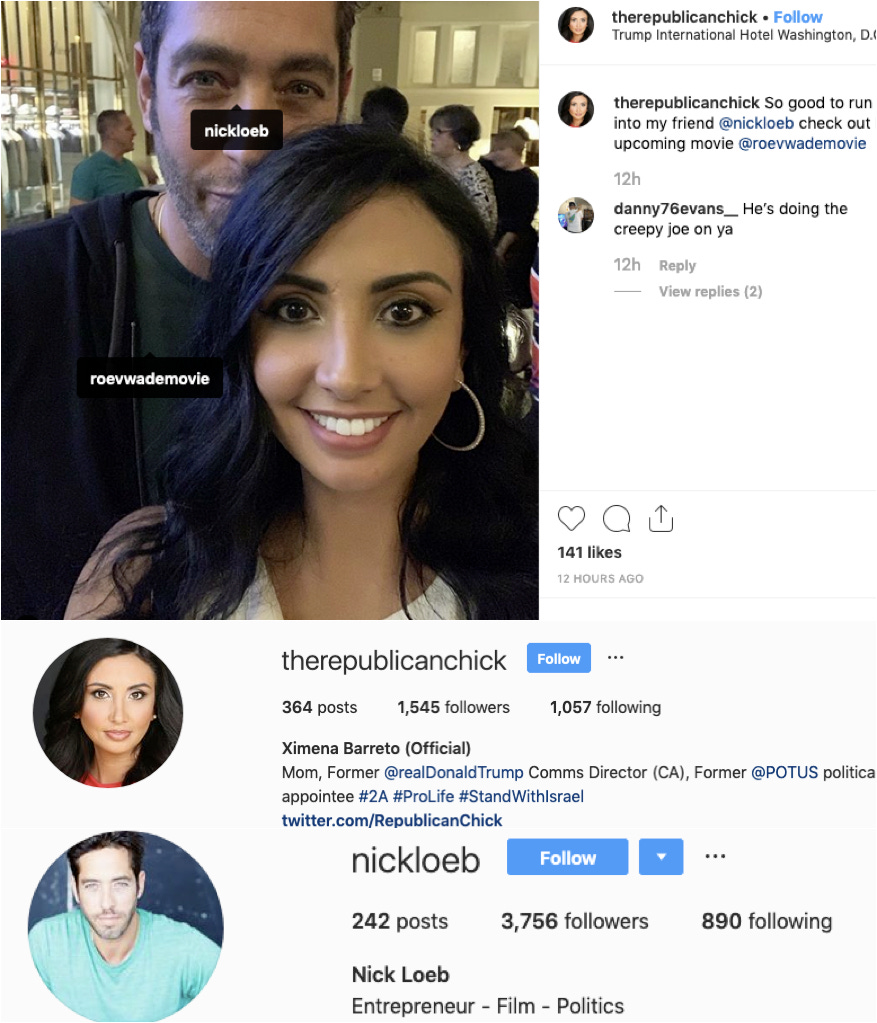 Trump Org EVP Eric Trump stopped in at a first responders luncheon on Sept. 11 at Trump Charlotte.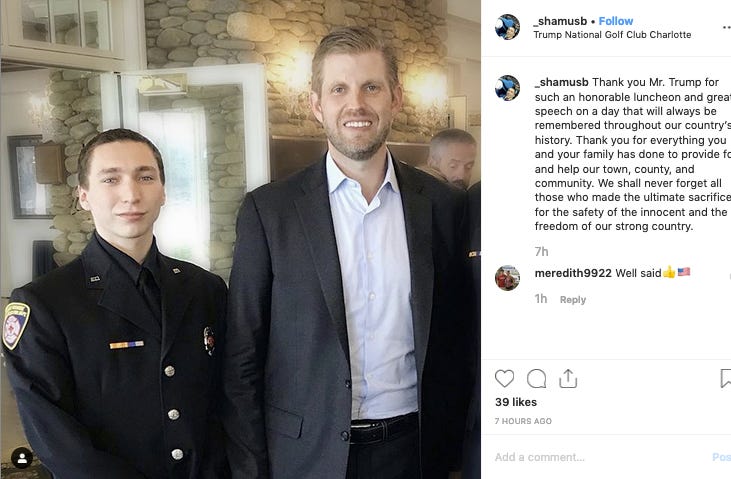 Guests at self-proclaimed prophet Lance Wallnau's extreme dream trip at the Trump Hotel D.C. two weeks ago proudly posed with the hotel owner's campaign slogan.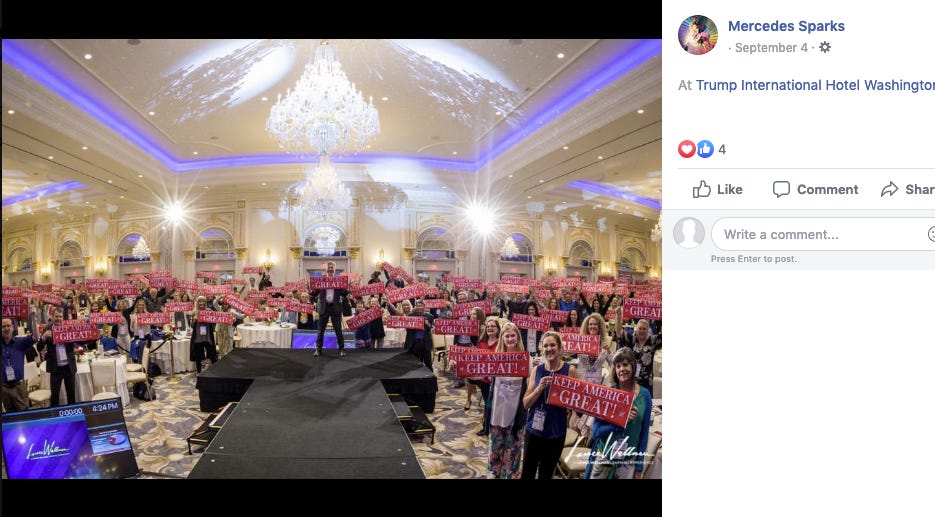 An intern for Sen. Tim Scott (R–SC), Benjamin Moulton, shared a photo from the hotel. Also present: member engagement intern for the American Hotel and Lodging Association, Michael Martin.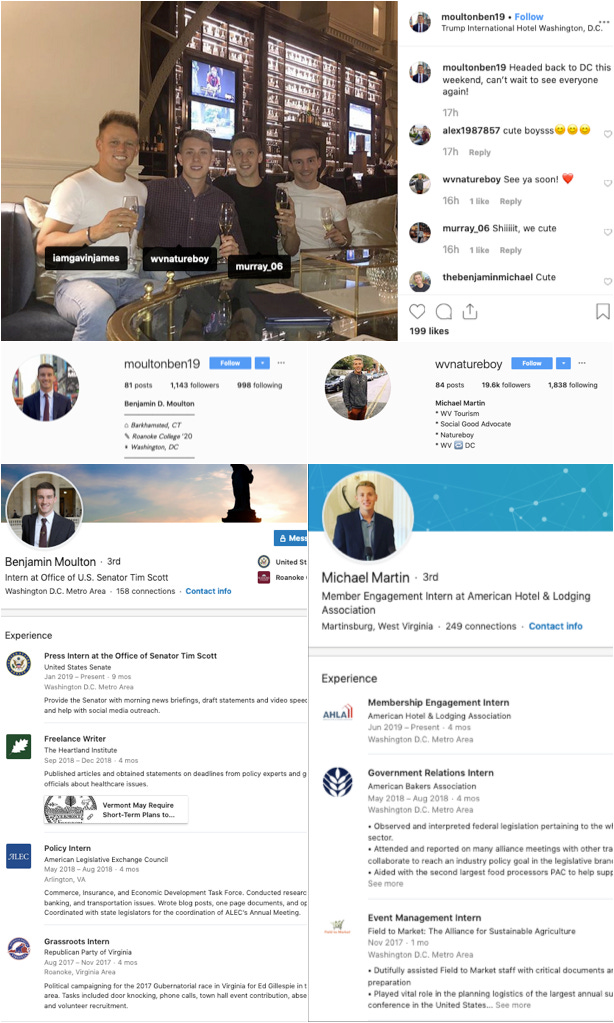 Former Breitbart London editor-in-chief and current associate of Nigel Farage and Steve Bannon, Raheem Kassam; political consultant, Fox News pundit, and Trump campaign advisor Harlan Hill; and A.P. Nehring a founding partner of the "digitally driven government relations and public affairs firm" Fourth Street Advocacy reviewed their squad goals.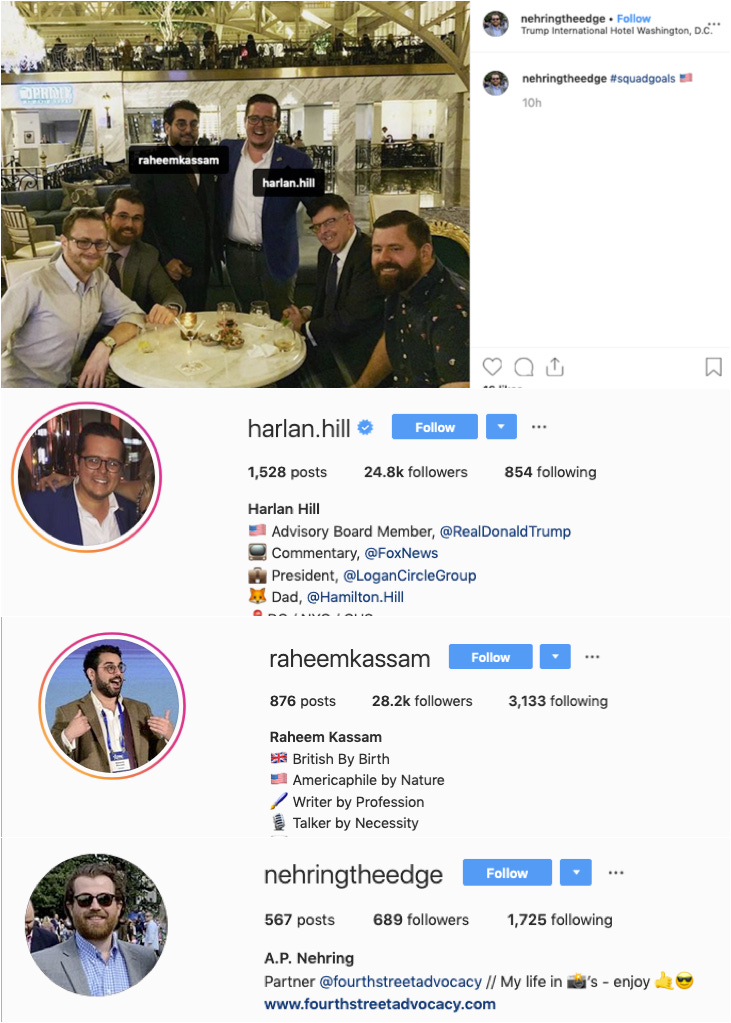 Proud Boy and Roger Stone support Luke Rohlfing, a contributor to Big League Politics, tried to stick it to Mother Jones.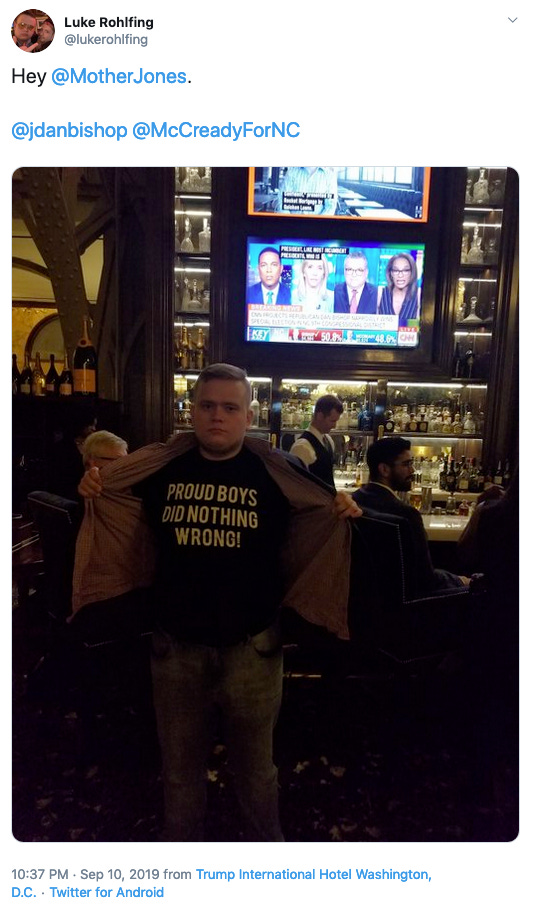 The president's D.C. hotel hosted a Q Rally Eve gathering.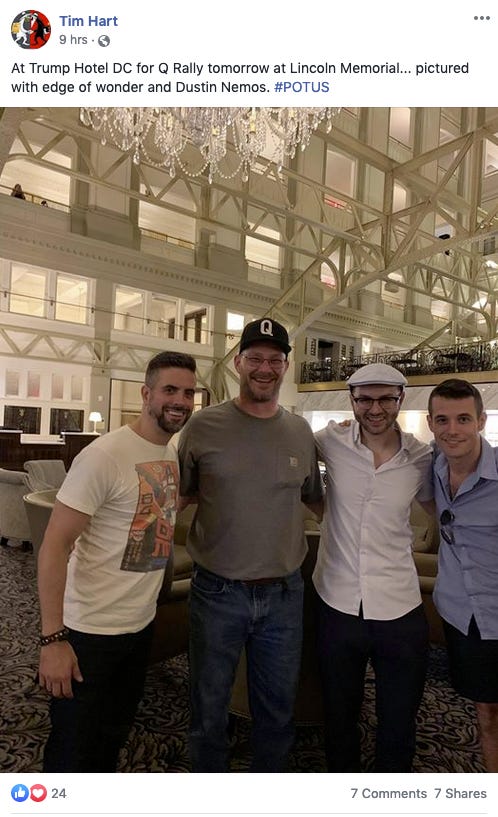 …QArmy and the digital soldiers of confessed felon Michael Flynn attended.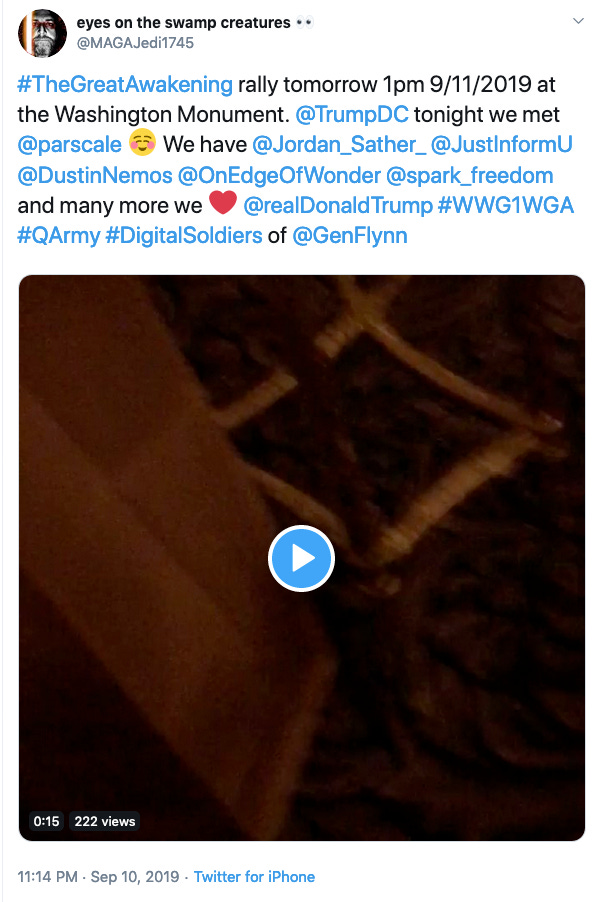 Christianné Allen, the founder of Constitutional Millenials, a contributor to the Daily Caller, and a Turning Point USA ambassador, posed with the Super Bowl trophy.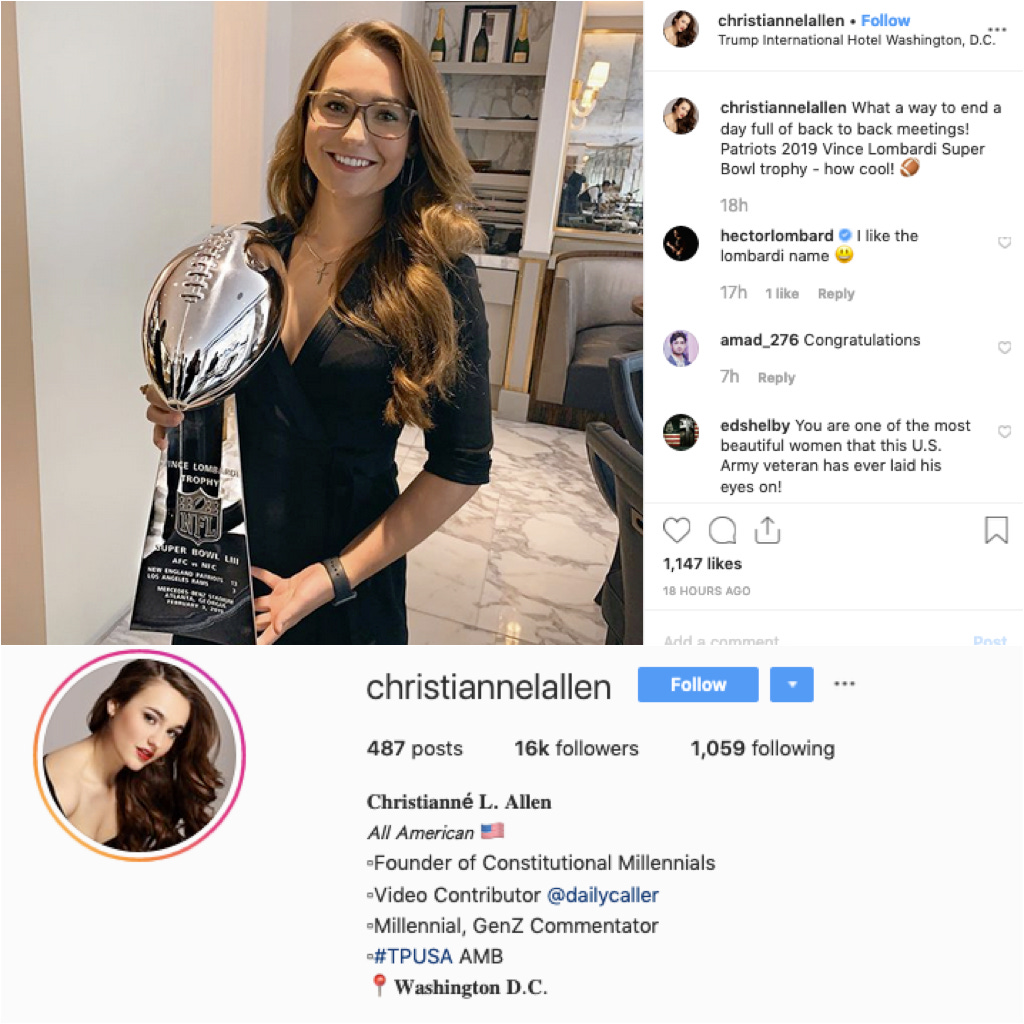 GOP commentator Paris Dennard, whom CNN suspended after The Washington Post reported he'd been fired from a previous job for alleged sexual harassment, praised the president's hotel's housekeeping team.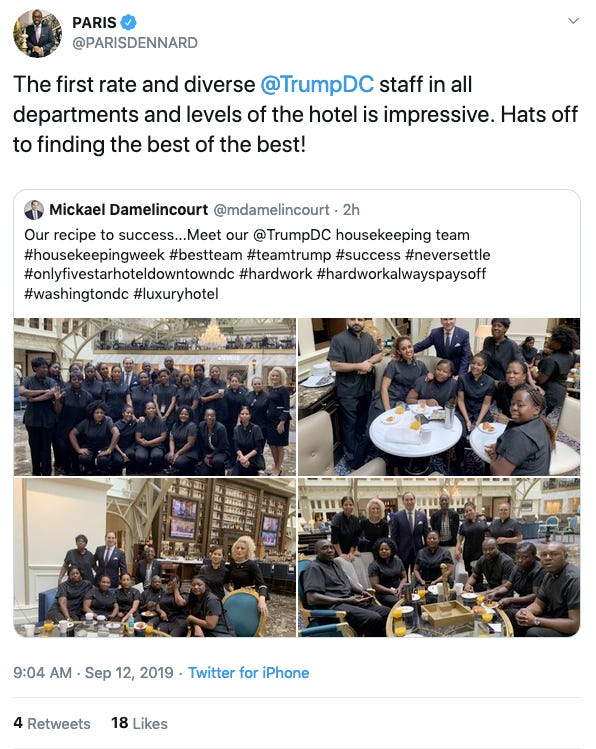 Rudy.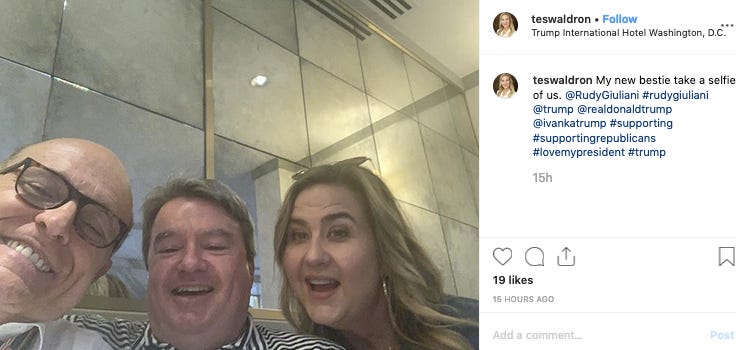 ---
Other Trump Organization news
---
Fact sheets
Each issue of 1100 Pennsylvania reports on new updates in the House investigations, lawsuits, and health inspections regarding the Trump Hotel D.C. For a rundown of the earlier developments in each one, as well as reference sheets for some of 1100 Pennsylvania's previous reporting, please see these paid-subscriber-only fact sheets.
---
Thanks for reading! If you like what you've read, tell someone. If you've been forwarded this newsletter, subscribe at 1100pennsylvania.substack.com. Questions? Read our FAQ. Tips or feedback? Contact Zach Everson at 1100Pennsylvania@protonmail.com (it'll be encrypted if you also use a ProtonMail account, which is free) or via Signal (secure), SMS, or mobile at 202.804.2744.