Discover more from 1100 Pennsylvania
"The undisputed expert on the D.C. Trump Hotel" – David Fahrenthold of the Washington Post
Over 3,000 subscribers
Ministry paid president's hotel $180,000
Nonprofit that teaches young adults to 'embrace God's truth' held its 2018 annual conference at the Trump Hotel D.C.
A ministry that trains young people to "champion a biblical worldview" paid the Trump Hotel D.C. more than $180,000 to host a 2018 conference according to a filing the group made with the Internal Revenue Service.

President Donald J. Trump still owns his hotel and can profit when political allies convert their donors' contributions into a conference booking. In 2018, Trump reported that his share of the hotel's revenue was almost $41 million. (The president doesn't disclose his loses, so his profit that year is not public knowledge.)
Over three days in September 2018, Summit Ministries, Inc., a 501(c)(3) nonprofit that helps 16 to 25 year olds "connect biblical truth to everyday relationships," held its annual conference at the Trump Hotel D.C. Per the group's 2018 IRS Form 990, the ministry paid the Trump Hotel D.C. $180,824 to host the conference (making the president's business the ministry's second largest contractor that year). The group reported its total revenue for 2018 was $7.76 million, meaning 2.3 percent of its revenue that year was spent at the president's business.
While your correspondent noted the conference's location shortly before it was held, the amount Summit Ministries paid has not been reported previously. 1100 Pennsylvania found the Form 990 while poking around in ProPublica's Nonprofit Explorer.
Summit Ministries did not immediately respond when asked why it chose the Trump Hotel D.C., if it's patronized any other Trump businesses, and if there was any internal discussion about the size of the expenditure.
"Summit Ministries trains Christians in apologetics, worldview analysis, and social engagement," according to its website's metadata. The group provides curricula for home schooling and also holds two-week conferences for young adults. A testimonial on the group's home page from Focus on the Family founder James Dobson reads, "I consider Summit Ministries to be one of the very best resources available, and I don't say that lightly."
Arkansas Gov. Mike Huckabee (R) delivered the conference's keynote speech at the Trump Hotel D.C. At the time his daughter, Sarah Huckabee Sanders, was Trump's press secretary.
The conference was at capacity according to an email from Summit's vice president for advancement in 2018 (your correspondent's attempt to attend was thwarted).
"We have a religious niche," hotel managing director Mickael Damelincourt told Hotels magazine in a 2018 interview.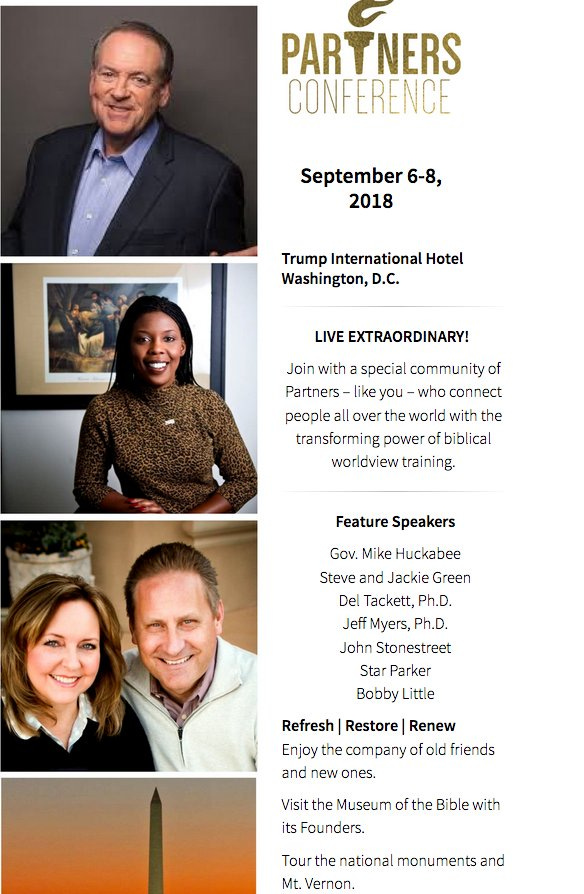 ---
Diamond and Silk returning to Trump Hotel D.C. post election
The hotel's owner may not be president come February 2021, but noted Trump supporters Diamond and Silk are staying true to their brand and have booked the Trump Hotel D.C. for a book signing that month.
Tickets are $150 and include a photo with the sisters, as well as a copy of the book and other Diamond and Silk swag.
Last November, Diamond and Silk held a $150 to $1,000 brunch at the Trump Hotel D.C. to benefit their long-dormant nonprofit S.I.S.T.A.S. (Stepping into Self Truth Awareness and Success). Based on the organization's 2019 tax filing, the event pulled in less than $50,000.
Diamond and Silk also kicked off their Chit Chat Live tour at the hotel in February 2019. And in fall 2018 the Trump Hotel D.C. hosted the world premier of the YouTube stars' feature film, "Dummycrats."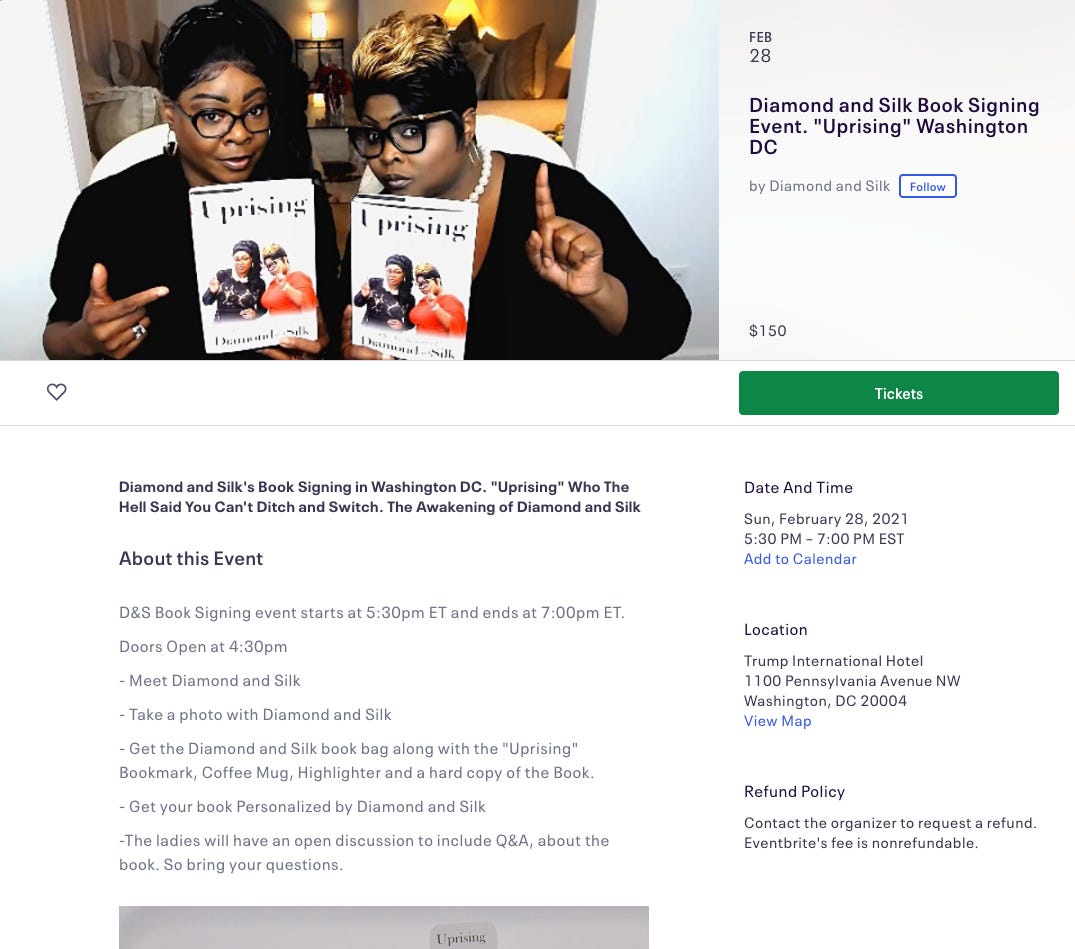 ---
Support this reporting: Share it
By sharing 1100 Pennsylvania with your readers, social-media followers, co-workers, and friends, you can help this essential reporting reach a larger audience. Thanks!
---
Campaign expenditures
The Republican National Committee-funded Committee on Arrangements for the 2020 Republican National Convention spent $188.30 for meeting expenses on Aug. 28 at the head of the party's D.C. hotel. While that disbursement marked that committee's first at the Trump Hotel D.C., the RNC itself has reported spending $641,142 there.
The American Victory PAC, affiliated with former Rep. Jason Chaffetz (R-UT), spent $683.95 on Sept. 11 for travel at the head of the executive branch's D.C. hotel. Including disbursements under the committee's previous name, Beehive PAC, it has spent $3,565.23 at the Trump Hotel D.C.

---
Notable sightings
A glimpse of the foreign officials, government employees, politicians, lobbyists, and the like who patronize or appear at Trump businesses. Most people shown here have reasons to want to influence the Trump administration, rely on its good graces for their livelihoods, or should be providing oversight. Additionally, high-profile guests serve as draws for paying customers.
A GOP candidate for the U.S. House in Maryland, Kim Klacik was back at the Trump Hotel D.C. This time her stay included an interview with Caity McDuffee of The Daily Caller.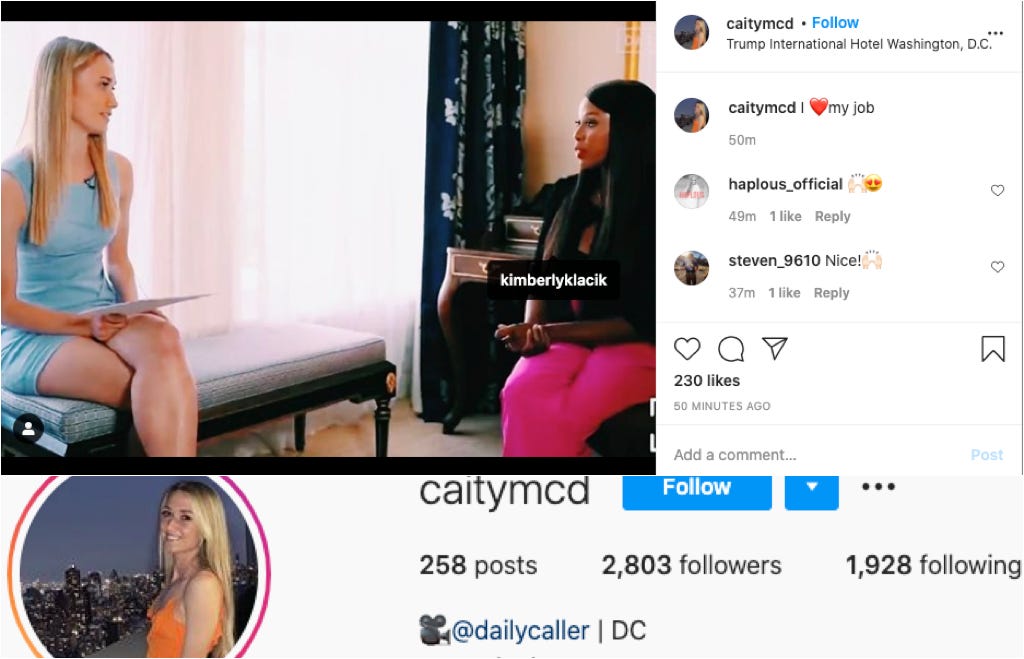 Arizona State Senate candidate Gary Snyder's (I–Write-in) visit to the Trump Hotel D.C. was political.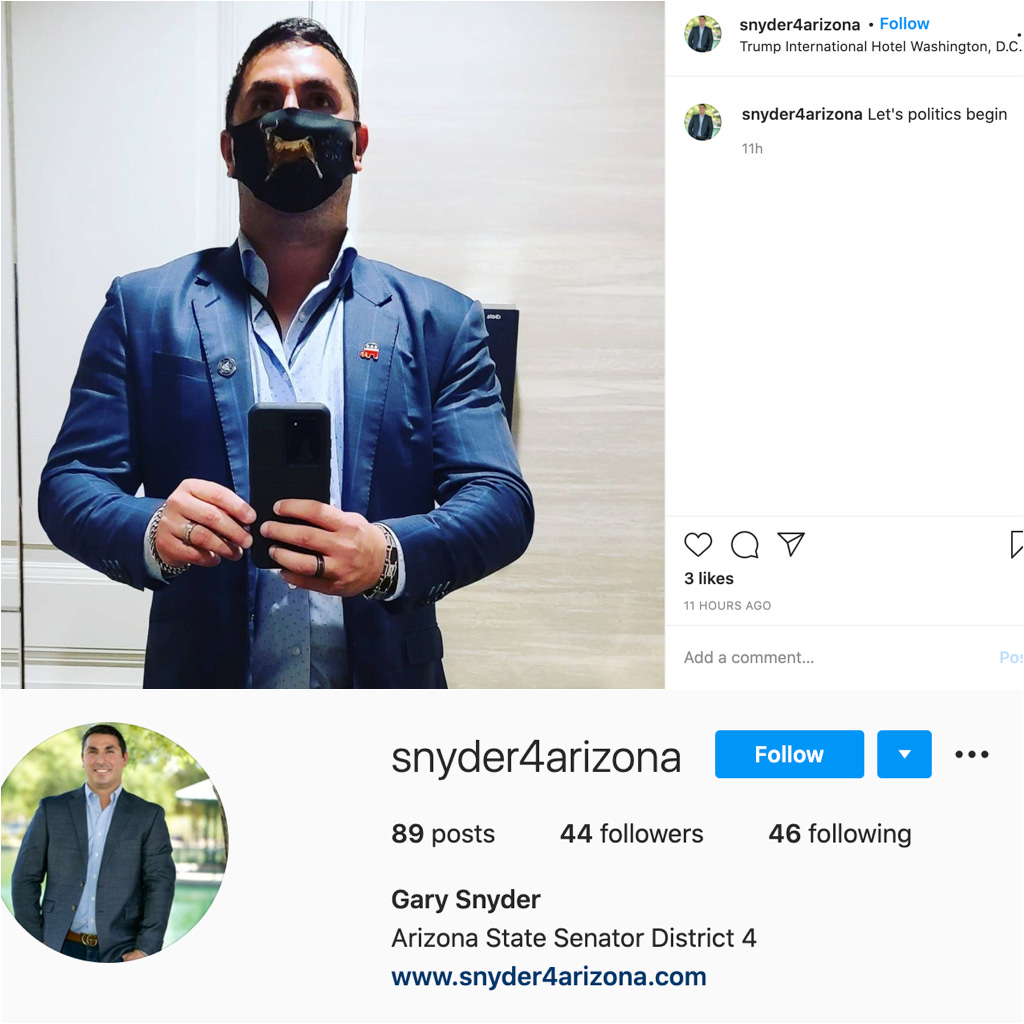 A specialist in regulatory affairs at Nestlé, Brittni Poland celebrated her birthday at the sushi restaurant in the head of the executive branch's D.C. hotel.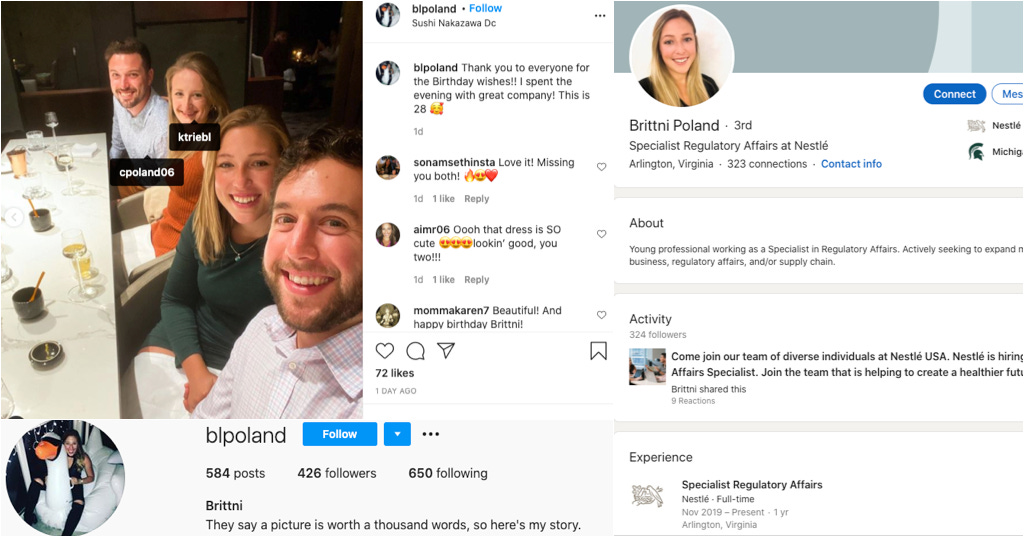 ---
Other Trump Organization news
---
Reference section
Links to rundowns of developments in the House's investigations and lawsuits, reference sheets for some of 1100 Pennsylvania's previous reporting, and articles that provide the background on why all of this matters. The date published or last updated is in parentheses.
Trackers
Notable hotel customers
Summaries
"Stay to play: Inside the sordid history of Trump's D.C. hotel—And why the president's prized property could be headed for a reckoning" by your correspondent for Mother Jones (September 2020)

"Power tripping in the swamp: How Trump's D.C. hotel swallowed Washington
The MAGA social scene is a movable feast, but its dark heart resides within the Old Post Office Building, where the Trump Org operates under a mercenary charter" by your correspondent for Vanity Fair (October 2019)

"Inside the world's most controversial hotel: The hotel that was expected to take its place among the crown jewels of D.C.'s travel scene has become a magnet for protestors, a West Wing Annex, and—possibly—the center of a constitutional crisis." by your correspondent for Condé Nast Traveler (May 2018)
Upcoming key dates
Sept. 23, 2019—House Judiciary Committee hearing "Presidential corruption: Emoluments and profiting off the presidency" (postponed, not yet rescheduled)

Oct. 15, 2020—Deadline for State Department to start turning over documents related to its spending at Trump properties in response to a lawsuit filed by The Washington Post.

Oct. 22, 2020—Hearing on defendant's motion to compel a second deposition of the plaintiff in a one-time Trump appointee's lawsuit against the Trump Hotel D.C., alleging glass from a sabered bottle of champagne left a gash in her chin.

Dec. 9, 2020—Deadline for exchanging witness lists in the D.C. attorney general's lawsuit alleging improperly spent nonprofit funds by the Trump Hotel D.C. and Trump's inaugural committee.
---
Thanks for reading! If you like what you've read, tell someone.
If you've been forwarded this newsletter, subscribe at 1100pennsylvania.substack.com to support independent journalists dedicated to who's paying the president.
If you're a paid subscriber and would like to post a comment—or if you would like to view comments from paid subscribers—click the comment button.
Questions? Read our FAQ. Tips or feedback? Contact Zach Everson at 1100Pennsylvania@protonmail.com (it'll be encrypted if you also use a ProtonMail account, which is free) or via Signal (secure), SMS, or mobile at 202.804.2744.