Discover more from 1100 Pennsylvania
"The undisputed expert on the D.C. Trump Hotel" – David Fahrenthold of the Washington Post
Over 3,000 subscribers
Taxpayers dropped another $5,700 at Trump properties per new Justice Department documents
Rooms at Doral for witnesses comprised half of the charges; rates were the maximum the U.S. government allowed
The Trump Organization received another $5,700 from U.S. taxpayers, according to documents the Department of Justice released last month to ethics watchdog American Oversight. While Trump Organization EVP Eric Trump had said his company offers a steep discount to the U.S. government, all disbursements marked as being for rooms were at the maximum rate the General Services Administration allowed.
These expenses do not appear to have been reported previously.
Known U.S. government spending at Trump properties already totals more than $1.1 million, per David A. Fahrenthold and Josh Dawsey for The Washington Post. And in July, 1100 Pennsylvania reported that the Department of Homeland Security spent an additional $5,500 at the president's businesses according to other documents American Oversight obtained.
President Donald J. Trump still owns his businesses and can profit when government agencies under his purview spend taxpayer money at them. There's no full public accounting of how much taxpayers have paid the Trump Organization since its boss's election.
The Justice Department spent $2,880 on nine rooms for one- or two-night stays at Trump Doral on Dec. 2–4, 2018. Descriptions of the charges in documents the department provided to American Oversight in response to a Freedom of Information Act request implies the outlays were for accommodations for fact witnesses in cases involving the U.S. Attorney's Office in the Southern District of Florida. A spokesperson for that office declined to provide details about the witnesses or cases, citing confidentiality concerns. The president's Doral hotel is situated near several federal government offices.

The Justice Department paid Doral $192 a night—exactly the maximum the government allowed, according to the GSA's per diem rate lookup. In October 2019, Eric Trump said his company charges taxpayers "like 50 bucks" a night for U.S. government stays. According to 1100 Pennsylvania's analysis, $192 is not like $50, but rather is $142 more than $50.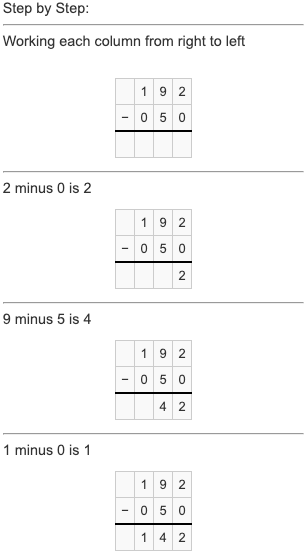 And in July 2018, the Justice Department recorded seven disbursements totaling $2,891.71 at Trump SoHo. The actual date of the expenditures, however, is not clear as that hotel was de-Trumped and became The Dominick in December 2017, seven months before the dates on the Justice Department's report.
According to people familiar with U.S. government practices, it's likely the July dates refer to when Justice processed the expenditures, rather than when the charge were actually incurred. A call to The Dominick to clarify if the hotel had continued to bill under its old name seven months after the rebranding provided no insight: no one was available in the accounting department as the hotel is closed through Oct. 1 and the reservations associate was unfamiliar with the billing practices.
"Despite lawsuits, investigations, and press coverage, the federal government continues to spend money at Trump businesses," said Jack Patterson, communications associate at American Oversight [bold added]. "It's easy to confuse corruption being common with it being acceptable, but normalizing government spending at Trump-owned establishments only makes it easier for the First Family to profit off taxpayer dollars."
---
Support this reporting: Share it
By sharing 1100 Pennsylvania with your readers, social-media followers, co-workers, and friends, you can help this essential reporting reach a larger audience. Thanks!
---
Trump's now visited his properties 58 times since first reports of coronavirus
The president visited his Sterling, Virginia golf course on Sunday. Since Chinese officials reported a cluster of cases of acute respiratory illness on Dec. 31, 2019, Trump has visited his private businesses 58 times.
According to Johns Hopkins University, COVID-19 has killed more than 199,500 people in the United States.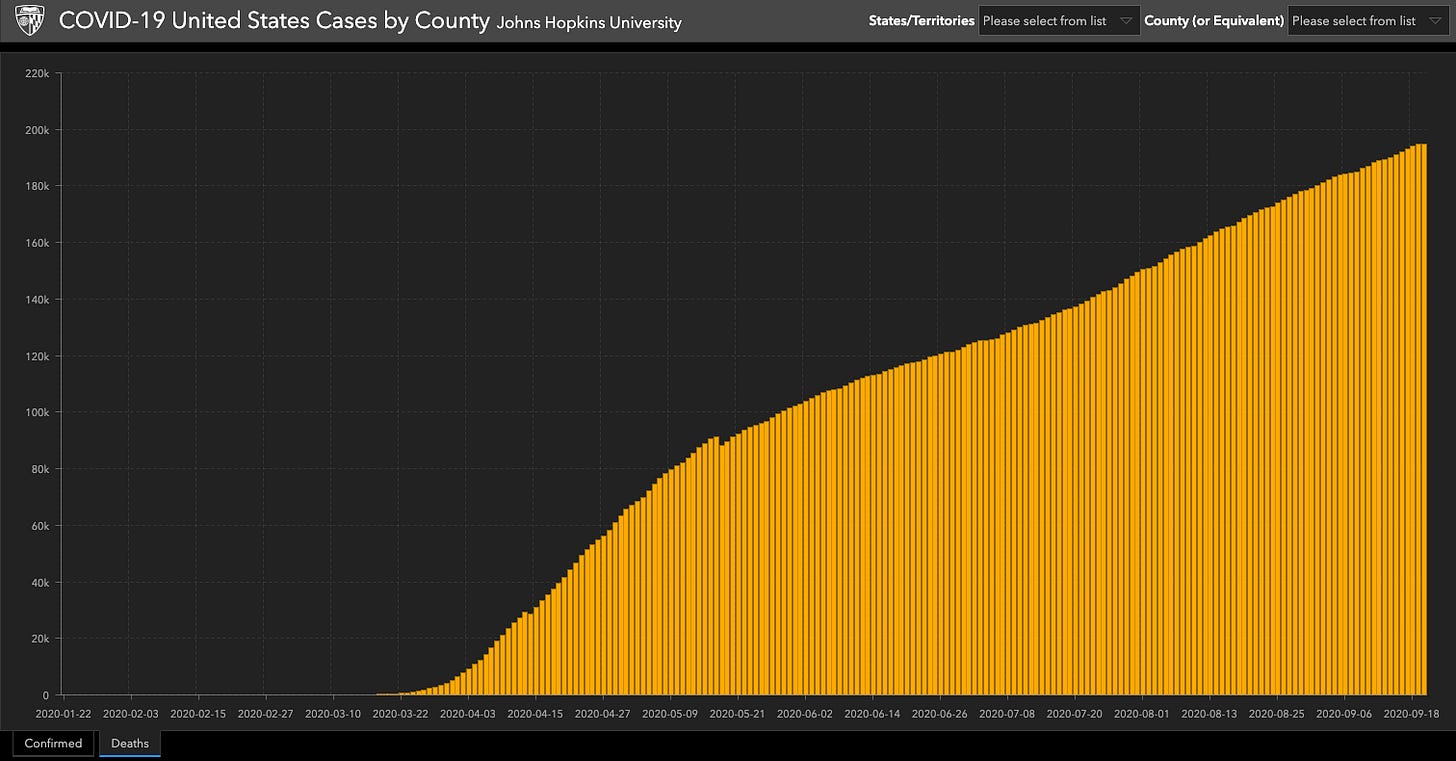 ---
Tank truck industry will pull into president's hotel
Visiting D.C. in March 2021 to advocate for its business interests, a group representing the tank truck industry has booked the president's hotel.
The National Tank Truck Carriers will hold its biannual call on Washington at the Trump Hotel D.C. on March 8–10 (when it's possible the hotel's owner could no longer be president). Registration and room prices are not yet available.
"This gathering of NTTC industry leaders meet with various members of Congress, Senate, and transportation regulators to share the tank trucks industries concerns," according to the group's website [bold added]. "TheCall on Washington event is second-to-none as NTTC continues to gain success in working with legislators and regulators."

---
Notable sightings
A glimpse of the foreign officials, government employees, politicians, lobbyists, and the like who patronize or appear at Trump businesses. Most people shown here have reasons to want to influence the Trump administration, rely on its good graces for their livelihoods, or should be providing oversight. Additionally, high-profile guests serve as draws for paying customers.
Rep. Daniel Meuser (R-PA) had a great dinner at the head of the executive branch's hotel.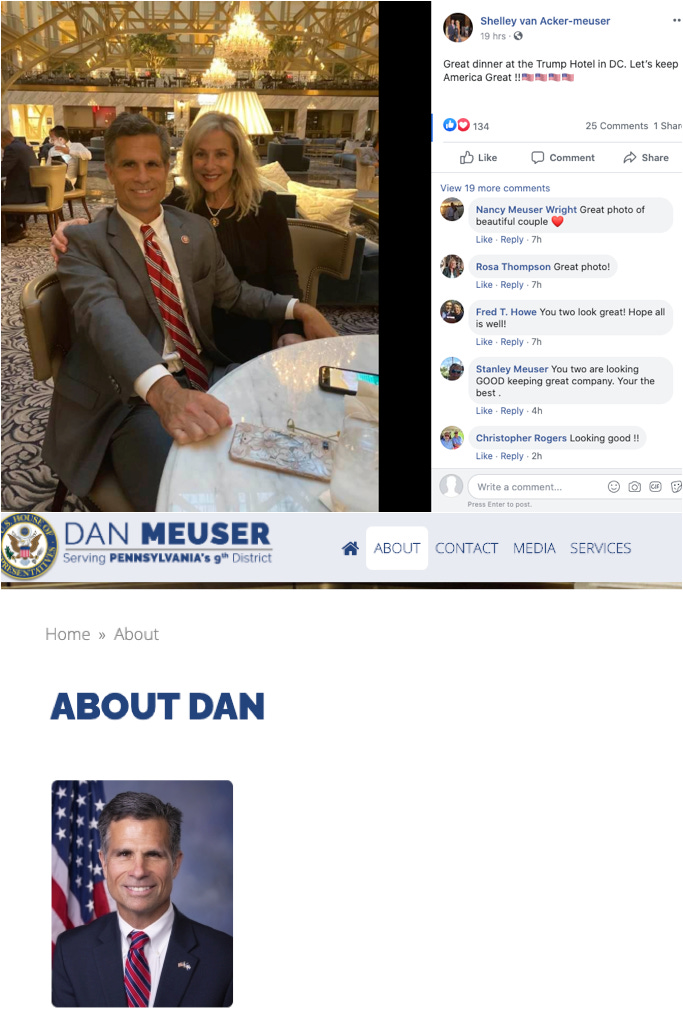 Stephen Baldwin, an experienced government contractor, posed at the president's D.C. hotel.
---
Other Trump Organization news
---
Reference section
Links to rundowns of developments in the House's investigations and lawsuits, reference sheets for some of 1100 Pennsylvania's previous reporting, and articles that provide the background on why all of this matters. The date published or last updated is in parentheses.
Trackers
Notable hotel customers
Summaries
Upcoming key dates
Sept. 23, 2019—House Judiciary Committee hearing "Presidential corruption: Emoluments and profiting off the presidency" (postponed, not yet rescheduled)

Sept. 14, 2020—Discovery ends in a one-time Trump appointee's lawsuit against the Trump Hotel D.C., alleging glass from a sabered bottle of champagne left a gash in her chin.

Sept. 20, 2020—Scheduling conference before D.C. Superior Court in D.C. attorney general's lawsuit alleging improperly spent nonprofit funds by the Trump Hotel D.C. and Trump's inaugural committee.

Oct. 15, 2020—Deadline for State Department to start turning over documents related to its spending at Trump properties in response to a lawsuit filed by The Washington Post.
---
Thanks for reading! If you like what you've read, tell someone. If you've been forwarded this newsletter, subscribe at 1100pennsylvania.substack.com. Questions? Read our FAQ. Tips or feedback? Contact Zach Everson at 1100Pennsylvania@protonmail.com (it'll be encrypted if you also use a ProtonMail account, which is free) or via Signal (secure), SMS, or mobile at 202.804.2744.