Discover more from 1100 Pennsylvania
"The undisputed expert on the D.C. Trump Hotel" – David Fahrenthold of the Washington Post
Over 3,000 subscribers
With an agenda, Joe Exotic's supporters checked in
Petitioning the president to pardon the 'Tiger King,' 'Team Tiger' parked itself and a bus-cum-billboard at the Trump Hotel D.C.
In town Tuesday and Wednesday to advocate for the president to pardon the protagonist of Netflix's hit period piece "Tiger King," supporters of Joe Exotic stayed at the Trump Hotel D.C.
And with the subtlety expected of Exotic enthusiasts, "Team Tiger" parked its two-story tour bus—emblazoned with "President Trump Please Pardon Joe Exotic"—on 12th Street NW, in front of the historic building's facade.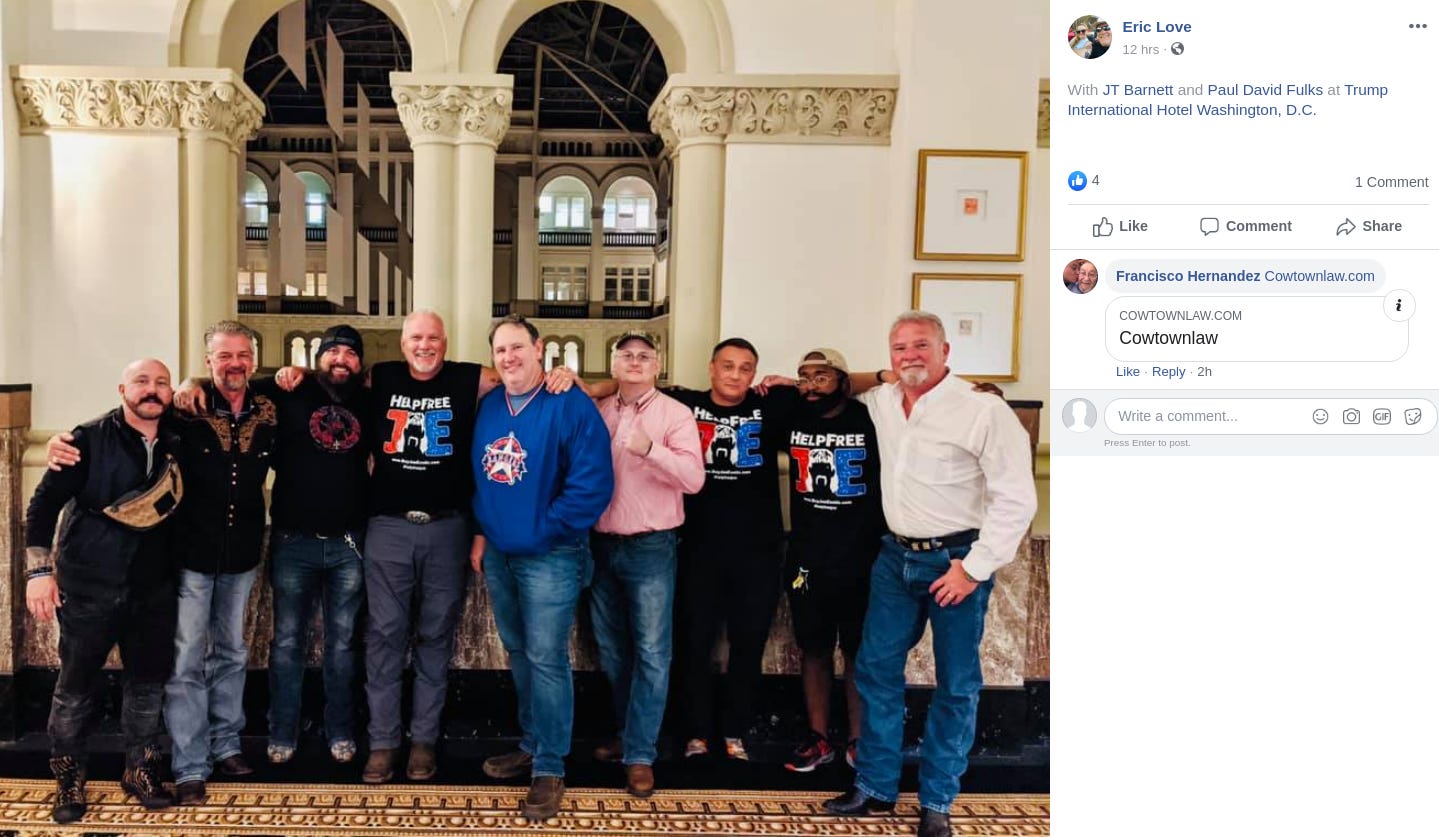 The group of Exotic enthusiasts did not appear to have included Carole Baskin, Jeff Lowe, or the $3,000 hitman. Also missing: social distancing.
"The biggest bus on U.S. soil that has a back deck that you can walk on" took the supporters from Ft. Worth, Texas to the Trump Hotel D.C. (it also cruised by the White House and Capitol before heading back Wednesday afternoon). Room rates at the Trump Hotel D.C. these days start in the mid-$300s, according to Google.
Trump, of course, still owns the hotel and can profit from people staying there while in D.C. to push for a presidential pardon.
During an interview with Bob Barnard of D.C.'s Fox affiliate, Team Tiger leader Eric Love, "a P.I. who is now the Lead Investigator and Executive Manager for all things Exotic" according to TMZ, praised the Trump Hotel. "We really have enjoyed the stay in here in Washington D.C at Trump International," he said. And in a Facebook video, Love said he was ready to move into the hotel.
"I am aware that most of the folks in the White House knew that we were coming today," Love later told Barnard, without elaborating about how U.S. government officials learned of his plans.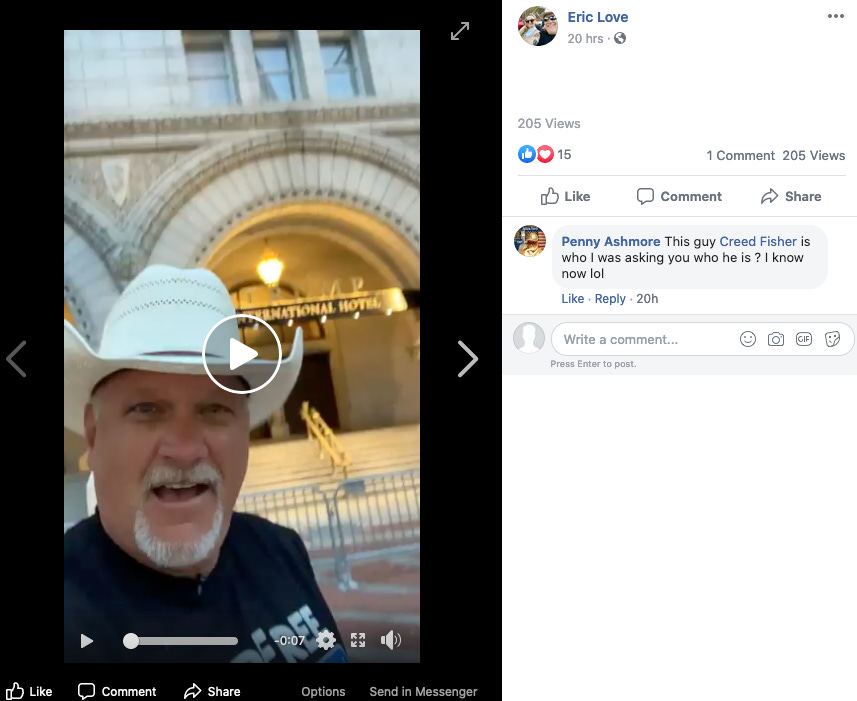 Joe Exotic, which is the nom de guerre of Joseph A. Maldonado-Passage, is currently one year in to a 22-year sentence for hiring someone to murder a rival, falsifying wildlife records, and violating the Endangered Species Act. He vowed to appeal; a pardon, of course, would save him the trouble.
Exotic is also suing Lowe (his swinging former business partner), the Department of the Interior, the Fish and Wildlife Service, and five other defendants alleging false imprisonment, false arrest, perjury, and entrapment, among other claims. He's seeking almost $94 million. Exotic is representing himself and submitting handwritten filings.

There is precedent for Trump pardoning his customers, of course: Bernard Kerik was spotted at multiple Trump properties before the president wiped out the former head of the New York police department's conviction.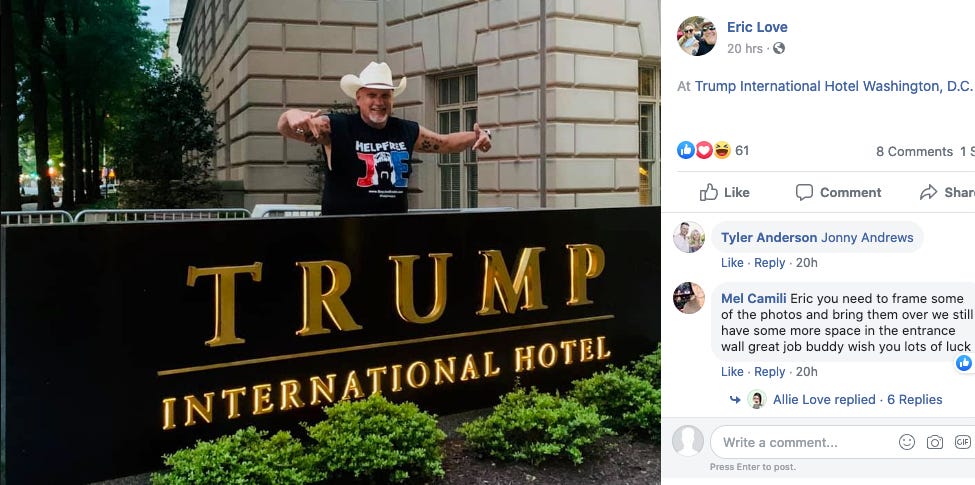 ---
Fourth of July weekend rates at Trump Hotel D.C. soaring like fireworks over the competition's
While an encore of last year's Fourth of July's Salute to America has not been officially announced, the president has said a 2020 version is in the works, as Brianna Crummy for NBC 4 Washington reported.
And one local business appears to have priced itself accordingly: the Trump Hotel D.C. Requiring a three-day stay over the holiday, rates start at $636 a night—more than double what the hotel is charging the following weekend (when multi-night stays are not required).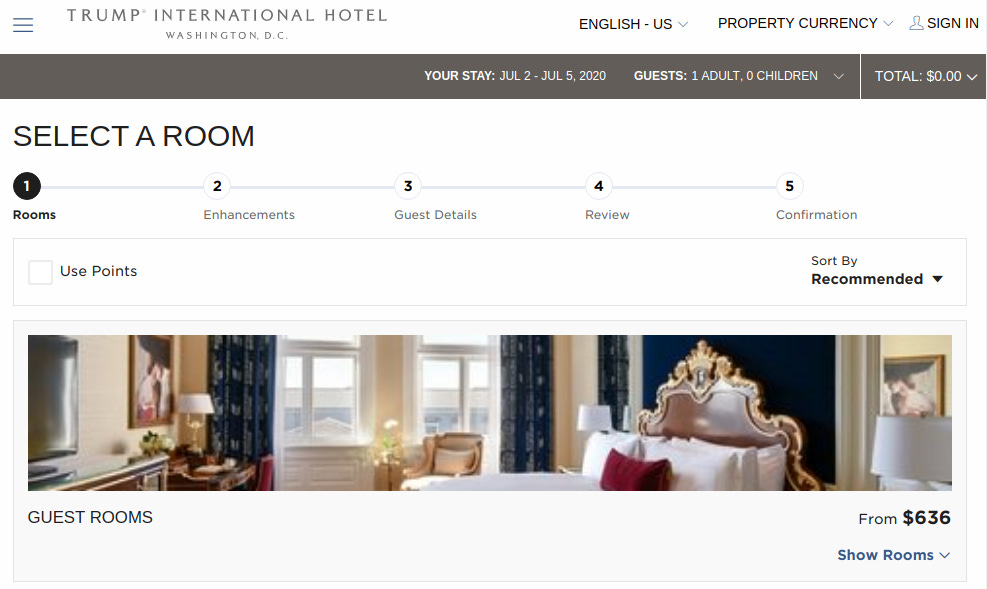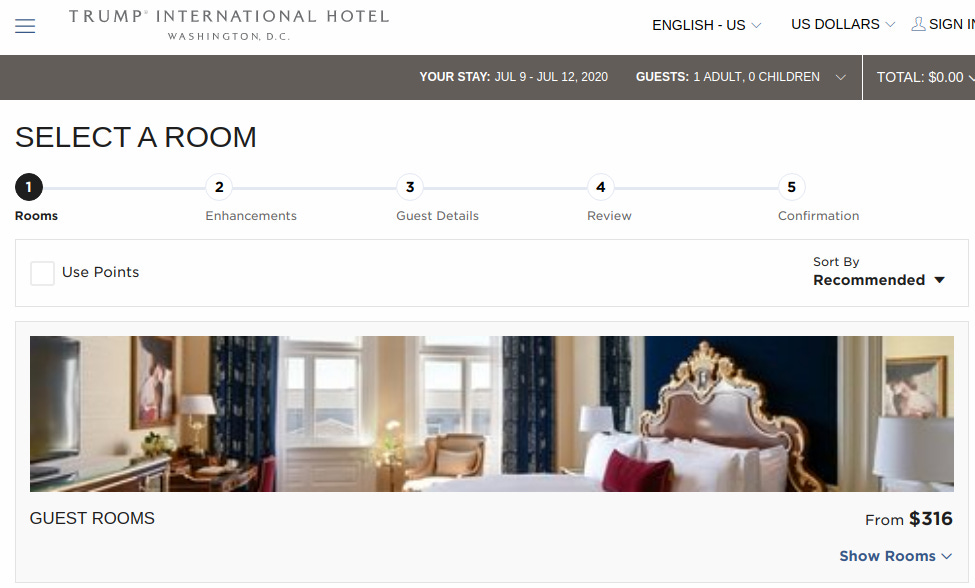 The Trump Hotel's rate over the Fourth is more than 42 percent greater than what other luxury hotels are asking (all rates per the hotels' websites, reserved for one adult, checking in July 2 for three nights): Four Seasons—$447, Hay-Adams—$412, Jefferson—$442, Mandarin Oriental—$413, Ritz-Carlton D.C.—$283, Ritz-Carlton Georgetown—$289, St. Regis—$249, W Washington—$283, Watergate—$230.50, and Willard InterContinental—$278.87. And none of those hotels require multi-night stays over that period.
The Trump Hotel D.C.'s rates were much higher than its competitors last year too.
Two days before the 2019 fireworks, the Trump Hotel D.C.'s prices started at $1,151 a night—more than double what D.C.'s other top luxury hotels asked on that same day, as 1100 Pennsylvania reported at the time. According to data hospitality bench-marking firm STR provided 1100 Pennsylvania, the week of June 30 to July 6, 2019, occupancy at downtown D.C. luxury hotels was 66 percent while the average room rate was $257.90 a night.
The nation's capital is under a stay-at-home order through at least June 8, 26 days before the Fourth. While the president has said attendance at the Salute to America would be capped at 25 percent of last year's, it's not clear if his 264-room hotel also will be dropping its capacity.
---
Subscribe to 1100 Pennsylvania: Stay informed, support this reporting, and help restaurant workers in need
During the COVID-19 pandemic, 1100 Pennsylvania is donating 25 percent of all subscription revenue to the Restaurant Workers Relief Program.
The Lee Initiative, founded by James Beard Award winner Edward Lee, and Maker's Mark's Restaurant Workers Relief Program have "turned restaurants across the country into relief centers with local chefs for any restaurant worker who has been laid off or has had a significant reduction in hours and/or pay." It offers help for those in need of food and supplies, packing hundreds of to-go meals a night.
Now in 19 cities across the country, the program has served more than 150,000 meals.
You can learn more about The Lee Initiative and donate too at leeinitiative.org.
Thanks to Substack for waiving its cut of 1100 Pennsylvania's subscription revenue to support this program.
Paid subscriptions are 1100 Pennsylvania's sole source of revenue—no ads, no grants. Just $5 a month or $50 a year. Support this reporting, ensure it continues, and now help restaurant workers and their families who need your assistance.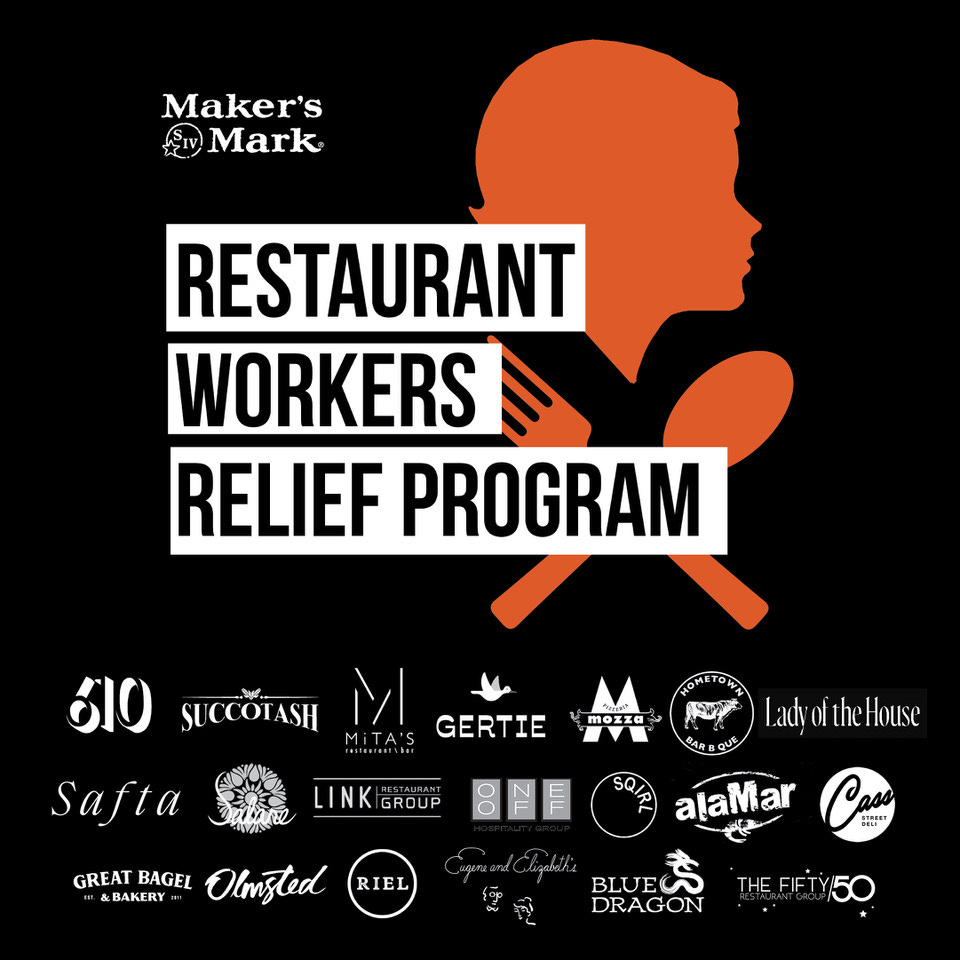 ---
Campaign expenditures
The Fund for America's Future, a political action committee affiliated with Sen. Lindsey Graham (R-SC), spent $304.87 for accommodations on Feb. 19 at the Trump Hotel Las Vegas. That day Graham was reported to have attended a Trump Victory fundraiser at the hotel. It marked his PAC's first reported disbursement at a Trump property.

---
Other Trump Organization news
---
Reference section
Links to rundowns of developments in the House's investigations and lawsuits, reference sheets for some of 1100 Pennsylvania's previous reporting, and articles that provide the background on why all of this matters. The date published or last updated is in parentheses.
Trackers
Notable hotel customers
Summaries
Upcoming key dates
Sept. 23, 2019—House Judiciary Committee hearing "Presidential corruption: Emoluments and profiting off the presidency" (postponed, not yet rescheduled)

May 21, 2020—House Oversight committee's deadline for the Trump Organization to turn over documents and communications relating to COVID-19 related bailouts from foreign and domestic governments

May 29, 2020—Status hearing before D.C. Superior Court in former hotel employees' lawsuit alleging racial discrimination

June or July 2020—Before postponement of oral arguments due to a coronavirus-related closure, Supreme Court decision due on Trump's appeal of earlier rulings requiring his financial institutions to comply with subpoenas from House Financial Services, Intelligence, and Oversight

Aug. 10, 2020—Scheduling conference before D.C. Superior Court in D.C. attorney general's lawsuit alleging improperly spent nonprofit funds by the Trump Hotel D.C. and Trump's inaugural committee

Oct. 29, 2020—Mediation session in at least a one-time Trump appointee in the Commerce Department's lawsuit against the Trump Hotel D.C., alleging a shard of glass from a sabered bottle of champagne left a gash in her chin
---
Thanks for reading! If you like what you've read, tell someone. If you've been forwarded this newsletter, subscribe at 1100pennsylvania.substack.com. Questions? Read our FAQ. Tips or feedback? Contact Zach Everson at 1100Pennsylvania@protonmail.com (it'll be encrypted if you also use a ProtonMail account, which is free) or via Signal (secure), SMS, or mobile at 202.804.2744.